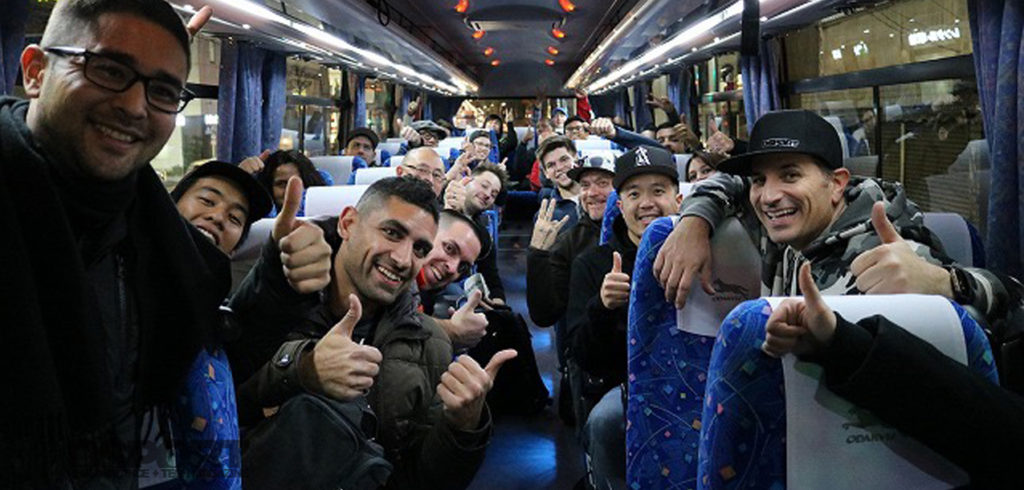 The itinerary below was used for the previous year. Although most activities remain the same, we always aspire to add new and exciting places to visit.
*schedule is subject to change
Below is 2019 itinerary.
DAY 1  
Depart LAX
---
DAY 2 
Arrive in Tokyo
Take a bus to the hotel
Check in
---
DAY 3
Visit the private Nissan Heritage Collection DNA Garage
Visit Up Garage for new/used tuning parts shopping
---
Day 4
Attend Tokyo Auto Salon Press Day as VIP
---
Day 5 
Free day
Visit Odaiba, Tokyo ( Toyota Megaweb, History Garage, etc…)
Visit Super Autobacs
Tokyo sightseeing (Akihabara, Shibuya, Shinjuku, etc…)
Mari Car Experience (optional)
"The Izakaya Experience"  party
---
DAY 6 
Free day
Yokohama sightseeing, NISMO (optional)
---
DAY 7 
DSPORT TUNER CHALLENGE presented by VERTEX Entertainment at MOBARA CIRCUIT
-Drift Ride Along event in Po D1 cars featuring Takahiro Ueno (Vertex T&E) and other Pro D1 drivers!
---
DAY 8 
Visit Tomei Powered
---
DAY 9 
AM free
Return to LAX
*schedule may change
---